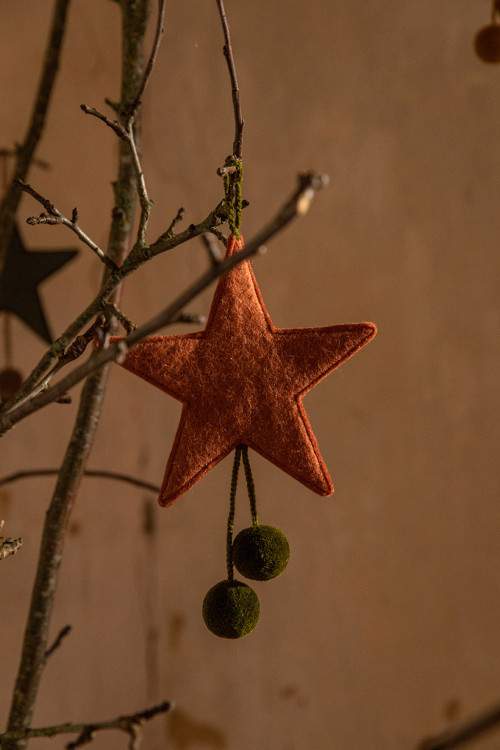  
The woollen felt POMPOMS STAR from MUSKHANE is a decorative accessory that will embellish your home with elegance. Offering a star to someone, even to yourself, is a kindness. Being in the presence of a star, that's quite something! Hung on a wall, a door, or a doorknob, suspended above a baby's cot, or even from the ceiling with a transparent wire, you'll find a place for it.
The +: Hand-crafted by our artisans in Nepal, each tie is a braid making our star even more precious!
Fair trade product - Handmade in Nepal.
Both renewable materials.


Care instructions
No maitenance required.
check_circle Review sent
Your comment has been submitted and will be available once approved by a moderator.
error Your review cannot be sent
Customers who bought this product also bought: