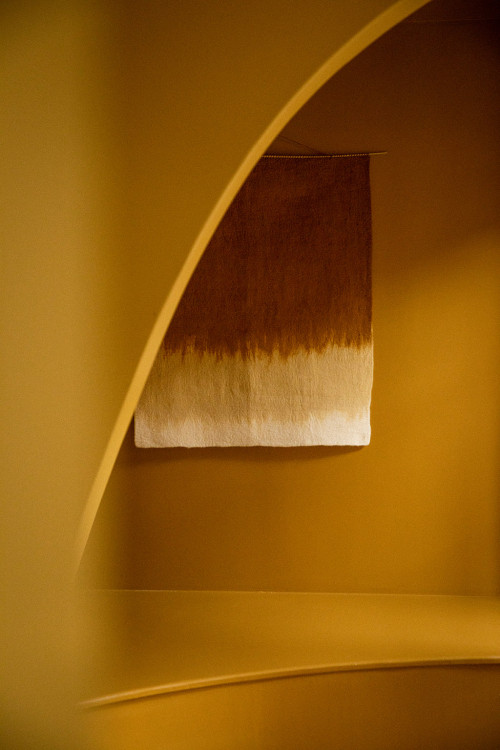  
Felt & bamboo wall hanging
The BRUSH WALL-HANGING is an abstract landscape that will take you far, far away. An immersion into the depths of our Himalayan lands or beyond.
Like the trace of a paintbrush on canvas, it shows wonderfully the expertise of our Nepalese artisans with the fusion of the material and colours. Made from felt, and offered in three harmonies of shimmering colours, of muted or brighter tones, this hanging brightens your walls with softness and poetry.
The +: Hang it close to our Brush rug to bring even more character to your decoration.
Customers who bought this product also bought: