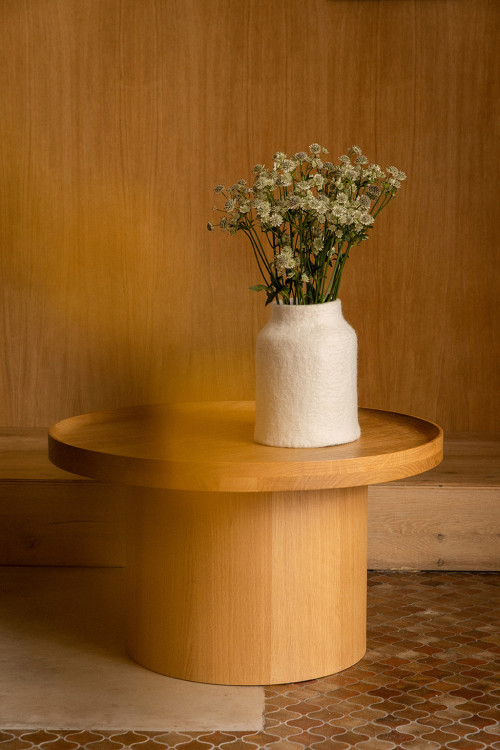  
The POTTERY VASE COVER is the vase cover you've been waiting for! Conceived with the same principle as our existing vase covers, allowing the magical alliance between felt and plants, its large neck lets you place a whole bouquet of flowers in there. With its rounded shape, crafted by hand in the Kathmandu valley, it resembles a handcrafted pottery item, but this one doesn't break! Place a container inside and there you go!
The +: Combine different sizes of vase covers to create a flowery decoration.
Fair trade product - Large felt vase cover, handmade in Nepal.
Sheep's wool felt is a natural, noble and renewable material.
Naturally hypoallergenic and resistant to dust mites, it can be used to decorate any room and is water-resistant.
Care instructions
Regular care, vacuum or brush. Spot-clean with damp sponge and soap, or with a textile stain remover. Do not machine wash. See the 
care instructions
 page for more information.
check_circle Review sent
Your comment has been submitted and will be available once approved by a moderator.
error Your review cannot be sent