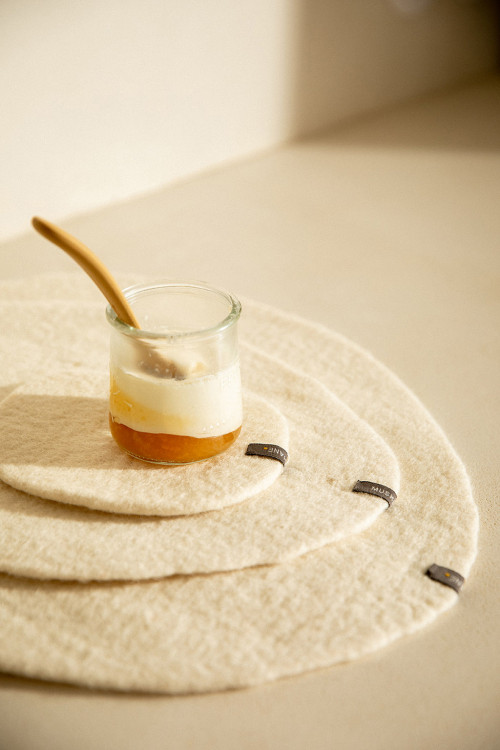  
PLAIN PEBBLE PASTILLE - With its irregular and natural shape, the PLAIN PEBBLE PASTILLE in woollen felt can be used in many ways: beneath a glass, to rest under an object or a vase, to hang photos on, or even underneath a plate thanks to the isolating properties of felt. Crafted by artisans in our Nepalese workshops, the pebble pastille and its different variation in sizes will bring a stylish touch to your interior.
The +: Play with our different sizes of round and pebble pastilles for a festive and colourful table.
Fair trade product - Handmade in Nepal.
A renewable material.


Care instructions
Regular care, vacuum or brush. Spot-clean with damp sponge and soap, or with a textile stain remover. Machine wash without spin drying, cold at 0° celsius. See the
care instructions
 page for more information.
check_circle Review sent
Your comment has been submitted and will be available once approved by a moderator.
error Your review cannot be sent
Customers who bought this product also bought: