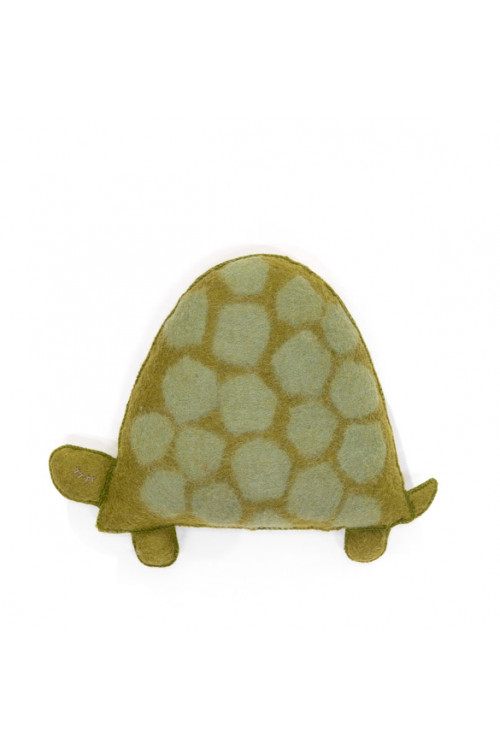  
TURTLE PASU CUSHION - Last chance
The TURTLE cushion is the most recent creation in our range of PASU cushions. Entirely crafted by hand by our artisans in Nepal, each piece has its own character. Young and old alike will quickly adopt this playful and poetic cushion. Made from boiled wool with a kapok stuffing, it's easily maintained and perfectly suits children thanks to the hypoallergenic properties of felt.
The +: With its large shell, the TURTLE PASU cushion is ideal for resting your head and listening to the evening's stories.
Fair trade product - Handmade in Nepal.
Both renewable materials.


Care instructions
Regular care, vacuum or brush. Spot-clean with damp sponge and soap, or with a textile stain remover. Do not machine wash.
check_circle Review sent
Your comment has been submitted and will be available once approved by a moderator.
error Your review cannot be sent
Customers who bought this product also bought: