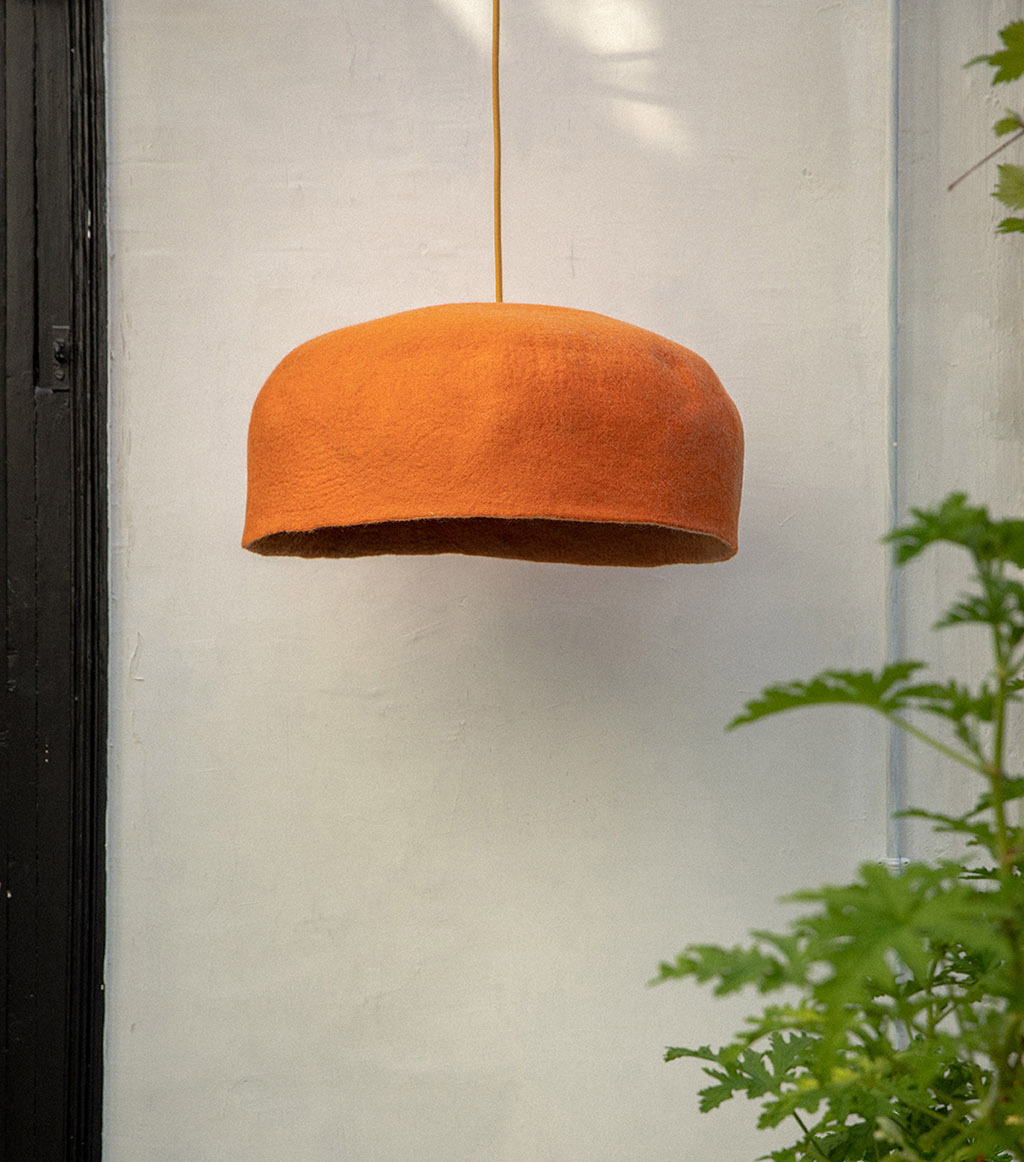 Here is a little reminder about the installation: More specially our Yurt lampshades whose success delights us each day. They are sold with a metal structure on which you will screw the socket.


Once you have given back its original rounded shape to the lampshade, place the structure so that the widest part is in contact with the top of the lampshade. You will feel that the structure is upside down, this is normal ! That way, the socket won't come out of the opening and the Yurt lampshape will regain its full flair.
Once the socket and the metal ring are placed, you can slightly move the structure so the lamp stays horizontal.
Instructions are given with each lampshade, don't forget to hand them over to your clients. The Installation instructions for Tipi et Yurte lampshades can be downloaded from the product page, in download section.

In terms of care, your clients will certainly ask you how to clean felted items. You will be amazed to see how easily a stain can be removed. Please find all our care adviseici !

If you need any futher information, please don't hesitate to contact us !