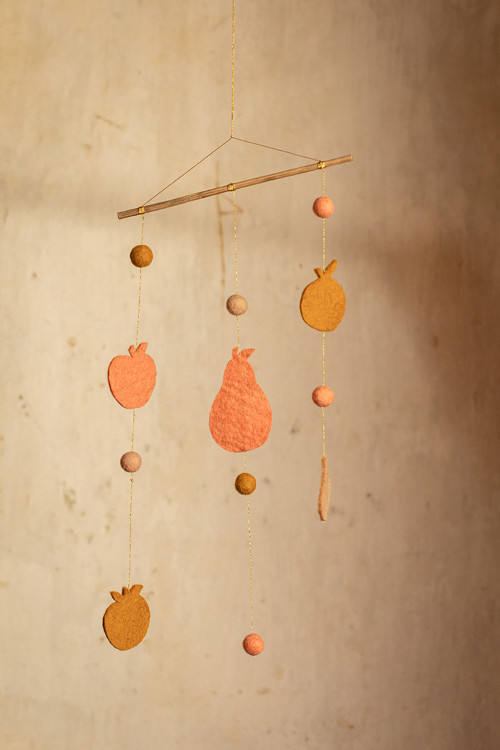  
The JUNE decorative hanging for children in woollen felt creates a scene of pretty fruit in acidic colours and with simple outlines. You'll also find the little felt pearls for which MUSKHANE are known. In sweet simplicity, it's made from a rod of bamboo and woollen felt. Crafted by hand by our Nepalese artisans, this playful and joyful decorative hanging will blow a breeze of joy into a child's bedroom, or why not into the kitchen?
The +: Felt is a hypoallergenic and easy-to-maintain material, which makes itself at home all over the house for an inviting atmosphere.
Free trade, artisanal craftmanship – Felt hanging for children made by hand in Nepal.
Felted or boiled sheep's wool is a natural, fine, and renewable material. Naturally hypoallergenic and preventing the development of dust mites, it's the perfect material for a child's bedroom.


Care instructions
No care needed.
check_circle Review sent
Your comment has been submitted and will be available once approved by a moderator.
error Your review cannot be sent
Customers who bought this product also bought: