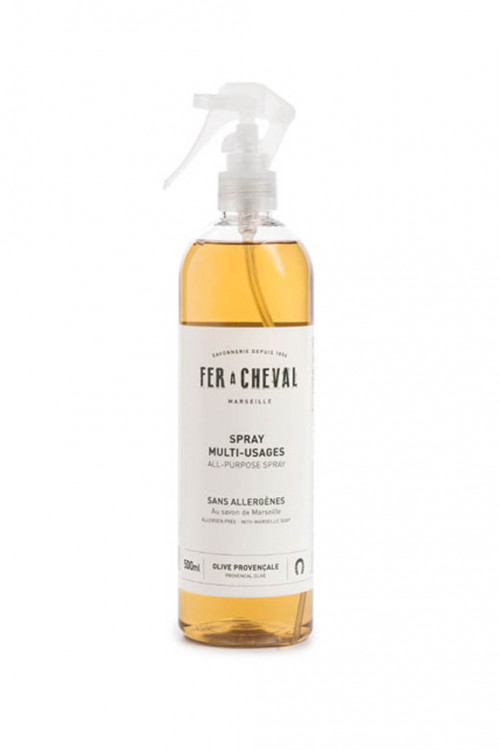  
ALL PURPOSE SPRAY WITH MARSEILLE SOAP
With its Provençal olive fragrance, the Multi-Purpose Fer à Cheval Spray will be useful to remove dirt and grease stains.
Developed from Marseille soap with 99% natural ingredients, its unique formula is allergen-free.

Spray directly on the surface to be cleaned, leave on for one or two minutes then rinse with clean water. Then dry flat, and gently reshape your product if necessary. 
Customers who bought this product also bought: