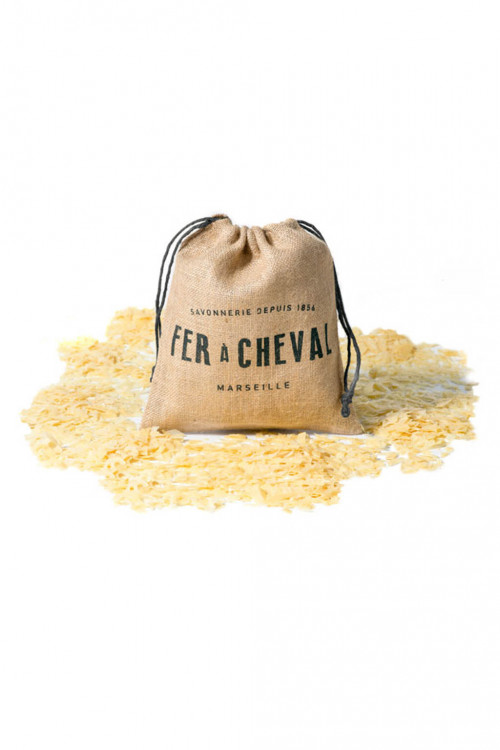  
GENUINE MARSEILLE SOAP FLAKES (PLANT BASED)
Made exclusively from vegetable oils, with no added preservatives, dyes, perfumes or animal fats, Marseille soap shavings allow you to prepare yourself a liquid detergent to gently wash your flet rugs, baskets storage or lampshades, while taking care of your skin.

To prepare your liquid detergent, dilute 20 grams of shavings in 1 liter of very hot water and stir until you obtain a gel. Keep the mixture in a suitable container and shake well before each use.

To wash a piece of felt, dilute 25 ml of your preparation in 2.5 l of water. Lather by rubbing and then rinse with clean water. Remove excess water by pressing without wringing out then dry flat, and gently reshape your product if necessary.
check_circle Review sent
Your comment has been submitted and will be available once approved by a moderator.
error Your review cannot be sent
Customers who bought this product also bought: