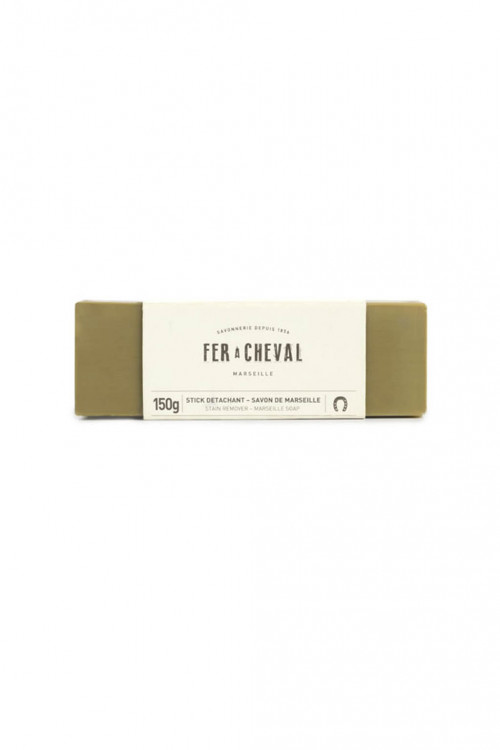  
Made by an old-fashioned saponification method in the Fer à Cheval workshops, this Marseille soap, known for its legendary stain removal efficiency, has been specially designed in stick format for precise and effective application on stubborn stains.

Biodegradable and formulated with vegetable oils with no added preservatives or dyes, this soap is the perfect practical and ecological alternative for taking care of our felt accessories. 

Moisten the stick, lather it and rub directly on the stain before rinsing abundantly. Remove excess water by pressing without wringing out. Then dry flat, and gently reshape your produt if necessary.
Customers who bought this product also bought: