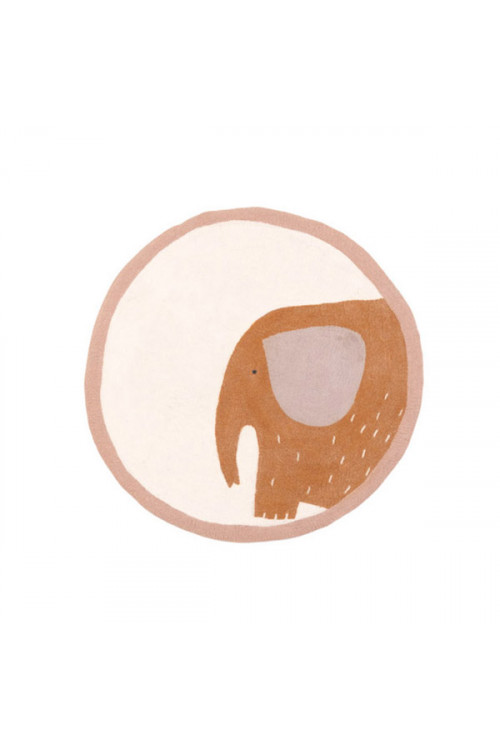  
ELEPHANT PASU RUG - Bazaar
Round rug 100% felt
The PASU ELEPHANT rug is the little newcomer of our collection of felt rugs for children. Majestic, intelligent, and sensitive, the elephant is also the symbol of luck and good fortune. Warm and soft, it will be a wonderful play area for your little ones. Hand-crafted by our artisans in Nepal, they will also be protected from the cold.
The +: Thanks to the hypoallergenic properties of felt, this rug is ideal for a child's bedroom.
Fair trade product - Handmade in Nepal.
A renewable material.


Care instructions
Vacuum your carpet regularly - especially at the beginning - to remove the excess wool associated with its manufacture. In case of stain, absorb immediately and rub gently with a damp sponge. You can also use soap or a suitable stain remover if traces persist. In case of major damage, your carpet can be washed with warm water by rubbing it with soap. In this case, squeeze out excess water without twisting and dry it flat. You can iron it wet so that it gets back its beautiful shape. If your carpet
starts
pilling, cut it with a pair of scissors.
check_circle Review sent
Your comment has been submitted and will be available once approved by a moderator.
error Your review cannot be sent
Customers who bought this product also bought: