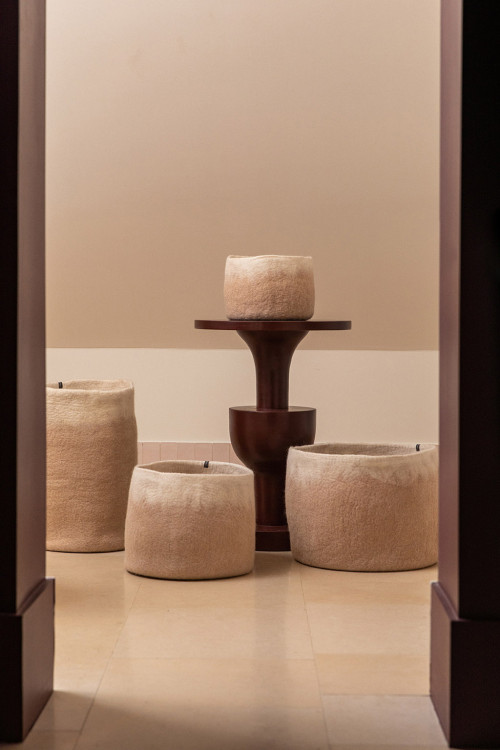  
TWO-TONE CALABASH STORAGE
The TWO-TONE CALABASH showcases the unique fusion of colours in felt, specific to MUSKHANE. From a refined design, this basket crafted artisanally in Nepal is now offered in three sizes for tidying that is both practical and very decorative. In each room of the home, it will prove useful for tidying a multitude of objects or even laundry with elegance.
In every room of the house, these calabashes are useful for tidying away a range of objects, or can simply be used as a planter, as felt is a wonderful complement to greenery.

The +: Our calabash is now available in a tall version: the two-tone calabash H! Also available in plain version.
Customers who bought this product also bought: