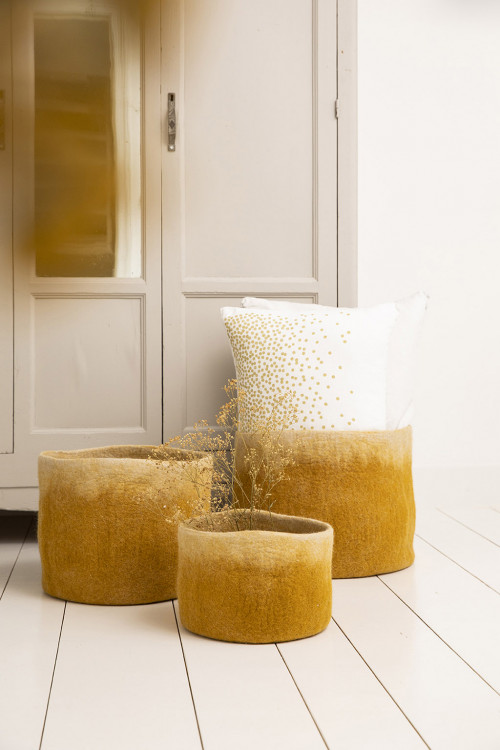  
The TWO-TONE CALABASH showcases the unique quality of colour fusion in felt - which MUSKHANE is known for. A refined design, this basket is available in 3 sizes to give you a storage unit both practical and chic.
In every room of the house, these calabashes are useful for tidying away a range of objects, or can simply be used as a planter, as felt is a wonderful complement to greenery.

The +: The antistatic and water-repellent qualities of sheep's wool allows for easy maintenance and multiple uses of our calabashes.
Customers who bought this product also bought: