COLOURS'INSPIRATION:
A SUBTLE PLAY OF BALANCE
Nepalese harmony is the seed of Valérie Billot's inspiration and the source of her most revitalising energy. As the head of artistic direction for the brand, she designs, with Emma Nivet, housewares which delight and comfort, beautify and stimulate the senses. Deliciously soft, they are designed to bring joy to our day-to-day.

Each year, Valérie reimagines MUSKHANE's colour palette to set the tone and create the soul of the  Home Décor lines.
She draws inspiration from images, places, and ambiance, liberally interpreting trends and returning invariably to the source of her greatest visual influence: the energising, stimulating colours of Nepal.

Next, it is her intuition which provides the impulse. The seasonal palette of colours and tints begins to take form. This energy expresses itself through two forces, constantly present, yin and yang.

During this process, Valérie's desire for harmony is omnipresent, even obsessive... until at last the exact balance is struck and the perfect tones have been attained.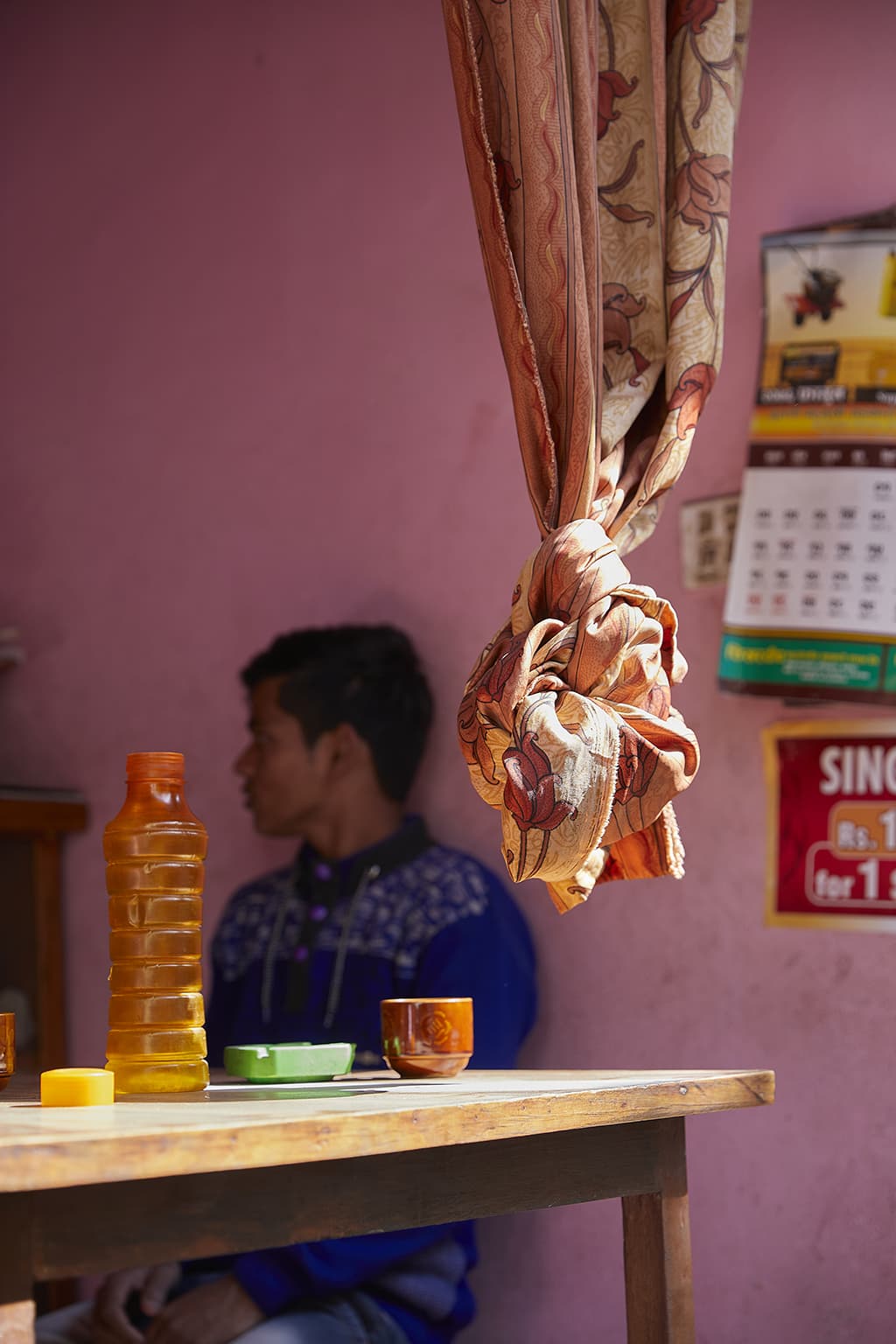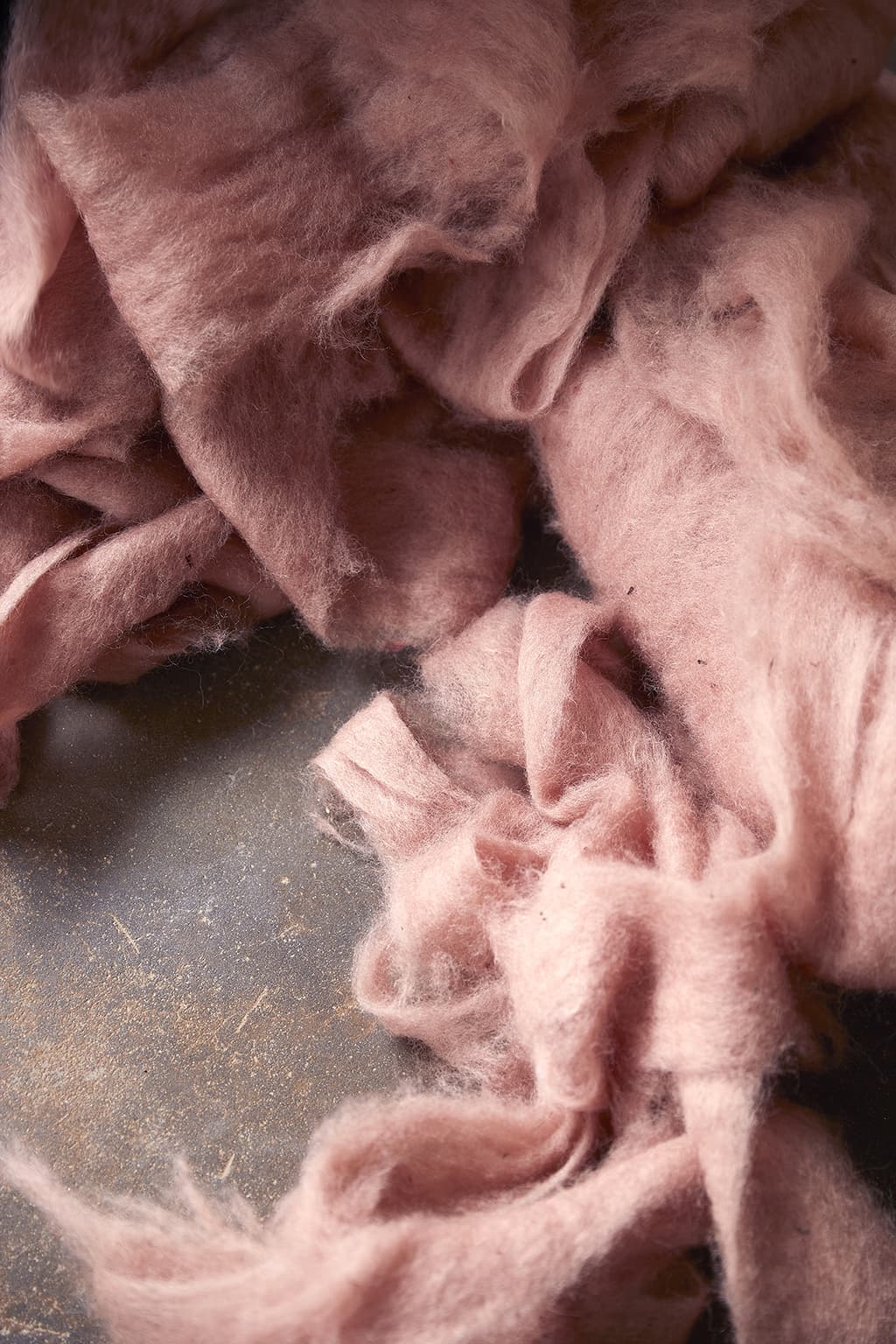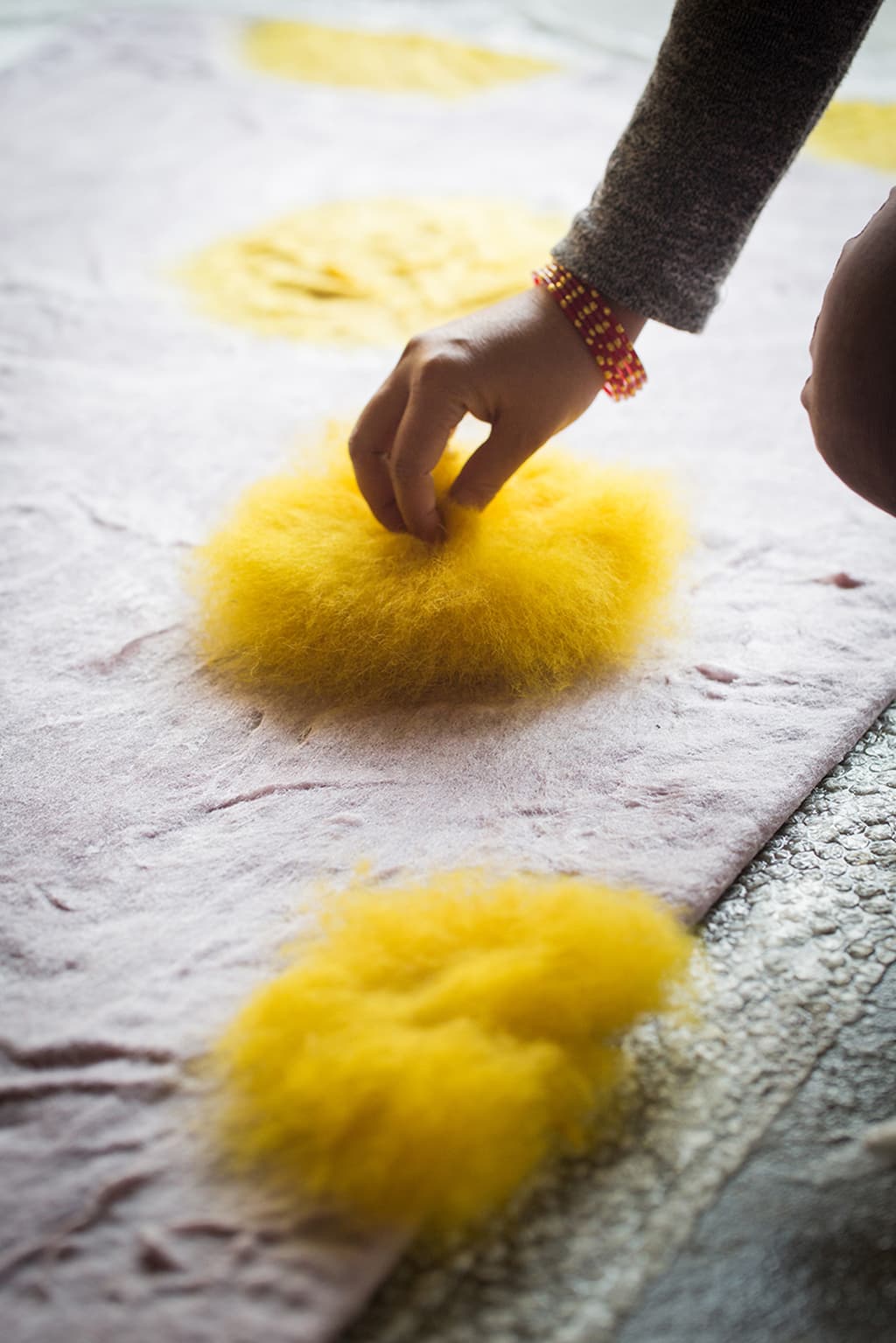 MUSKHANE'S SIGNATURE MATERIAL: FELTED WOOL
Since the 7th century BC, the shepherds of Central Asia have used it to create coats, hats, rugs, and tapestries, as well as water-resistant coverings for the rooves of their yurts.

Its fabrication is entirely artisanal. Beginning with carded wool, soap, and water, a long process of pressure and friction brings about the interlacing of the wool's fibres.
The result is a supremely soft fabric, extremely weather-resistant and sound-insulating.

Felted wool also boasts hypoallergenic, anti-bacterial, and dust mite-resistant properties, without emitting any harmful substances.